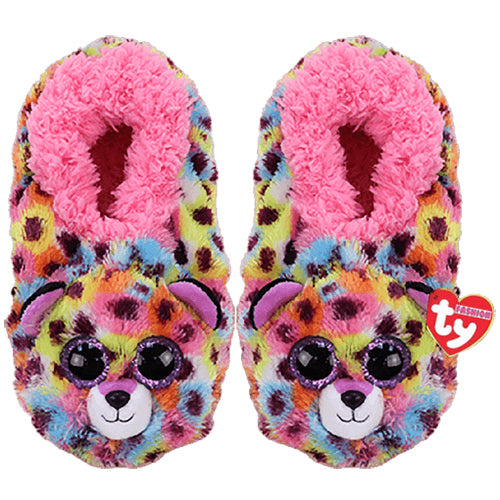 Giselle Slippers
Product Description: 
Leopard with Horns Slippers
You'll love my glitter eyes and my soft silky purple ears but if you look more closely something magical appears. I'm Giselle the leopard with multi colored spots but that's not what makes me unique it's what I have on top. Placed upon my head, glistening in gold, is a very special horn that's a sight to behold.
I'll leap up into the trees. Get some sleep or feel a breeze. If I'm hungry, I'll jump down. o see if there's food around. My Birthday is May 12.
Material: Soft and comfy Sherpa-lined foot bed, Non-skid soles to keep you safe on the move
Sizes: Small (11-13) Medium (1-3) Large (4-6)